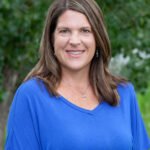 Patricia Sorbo
Member since 4 months ago
About
Dr. Patricia Sorbo, along with her husband, Dr. Erik Sorbo, own Weld Family Clinic of Chiropractic located in west Greeley. Drs. Patricia and Erik have four beautiful children; Sophia, Zachary, Emma, and Hannah who keep them very busy. Dr. Patricia is extremely active in the community. She currently serves on the board of directors for the Community Grief Center, assists at church, while also giving her time to help at numerous extracurricular activities involving children and women's networking groups. WFCC has stepped-up to touch even more young lives through their commitment to the Greeley Dream Team, The Success Foundation serving Greeley and Evans schools, Life Stories and the Weld Food Bank.
Dr. Patricia was the recipient of the 2022 Health Advocate award for the Friends of a Woman's Place Outstanding Women of Weld County at their Celebrating Women Gala.
Dr. Patricia is passionate about educating parents and the public about chiropractic care for their entire family. She shares her knowledge with civic organizations, church groups, child care centers, schools, and is committed to aiding businesses in creating a healthy work force. She also supports other health care providers. She is a popular speaker on a wide variety of health related topics and encourages people to be consciously involved in their own health care decisions.
Contact Info
1713 61st Ave, Suite 102 Greeley, CO 80634

drpatricia@weldfamilyclinic.com