How to Get on the Legal Side of Compensation and Exploring EPEWA
December 2, 2020 @ 7:45 am

-

10:00 am

$20.00 – $27.00
[vc_row][vc_column][vc_custom_heading text="NorCoWIB Workshop GOING VIRTUAL – Red level driven! Register ASAP!" font_container="tag:h3|text_align:center|color:%23000000″ use_theme_fonts="yes" el_class="ev_head"][vc_custom_heading text="A New Year is About to Begin! Most of us are ready to usher out 2020! There have been far too many challenges to count. This Northern Colorado Women in Business Workshop will help YOU prepare for more changes. Are You Paying Your Employees Legally? Please join us to discover – How to Get on the Legal Side of Compensation and Exploring EPEWA (Equal Pay for Equal Work Act, which goes into effect starting 1/1/2021 for ALL Employers!) Have you been introduced to the jars filled with rocks and sand? If you don't know what that is all about – just wait and you will find out during this Wednesday, December 2nd Workshop!" font_container="tag:h3|text_align:left|color:%23000000″ use_theme_fonts="yes" el_class="ev_head"][vc_custom_heading text="Speaker: Amanda Ericson, HRx Services / Your HR People and Business Partner" use_theme_fonts="yes" el_class="ev_head"][vc_column_text]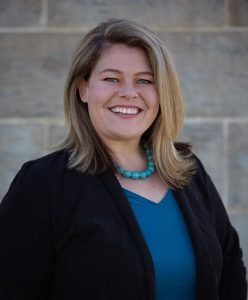 Amanda Ericson, HRx Services / Your HR People and Business Partner – has earned the following certifications: SPHR, SHRM-SCP, COSHRM and is the State Director of the Colorado Society of Human Resource Management.
Amanda will be sharing information about the new Equal Pay for Equal Work Act (EPEWA), that ALL employers, who have even one employee will need to be ready to start January 1st, 2021. Many employers are unaware or under-aware of what this new law means for their companies and small businesses. Most employers are not fully in compliance with this Equal Work Act and for many it will be visibly obvious that they are not in compliance.
Responsibility doesn't only fall to the employer, employees should also be tuned-in to these legal changes.
Amanda will share a very high overview of the new law, and some risks people should be aware of, as well as some low hanging fruit to AVOID and not be caught in non-compliance while working to come into compliance.  This is valuable information for business owners, managers and employees.  Many are clueless that these changes are coming, so now you will have a big advantage when serving your team![/vc_column_text][vc_empty_space][vc_column_text]
During this WORKshop you will learn…
Compliance concerns you may have and need to look at and revise right away.
There is value in quality Human Resources; it is important for all size companies.
Relief in how compensation works for companies – knowing this will support your small or large business! This isn't just the company owner's issue – it is important knowledge for the entire TEAM.
HRx Services is a high-service consulting company with expertise focusing on Human Resources. They serve their clients as an HR Partner to the people working in HR for a company/organization/business. They are an extension of your team and work to help you execute with excellence.[/vc_column_text][vc_custom_heading text="Meet Amanda Ericson, HRx Services / Your HR People and Business Partner" use_theme_fonts="yes" el_class="ev_head"][vc_column_text]Amanda Ericson, SHRMP-SCP, SPHR, is one of the Principal Owners at HRx Services. HRx is a local, boutique HR consulting company, working alongside their client partners to help execute HR with excellence.
Amanda sits on various Boards including serving as the COSHRM (CO Society of Human Resource Management State Council) State Director and serving on the Weld County Workforce Development Board. Amanda has presented at many conferences and classrooms in different HR-related areas. She has been featured on podcasts and in HR Magazine.
She has testified at the State Capitol and has lobbied on HR issues at both the State and National levels.
On a weekend, you can expect to find her in a camper by a lake somewhere with her favorite humans – her Husband, Chris a true "ying to her yang" soulmate! And her most favorite young person, her Son, Connor who is 13 going on 30, and their two fur babies, Ragnar and Floki.
Amanda is first and foremost a mother, wife, sister, daughter, and lover of life!
Second, she is a Colorado native and fan of our Northern Colorado community with hopes and plans to work and live here for a very long time!
She is an HR Professional and Business Owner in our NOCO community and proud of those accomplishments and working in her craft of Human Resources.
You can contact Amanda at:
Amanda Ericson
HRx Services
www.hrxservices.com
amanda@hrxservices.com
970-372-7885[/vc_column_text][vc_empty_space][/vc_column][/vc_row][vc_row css=".vc_custom_1604948550532{margin-bottom: 16px !important;}"][vc_column][vc_custom_heading text="Thanks To Our Collaborating Sponsors Who Are Helping To Make Our December Workshop More Special!" font_container="tag:h2|text_align:center|color:%23d1345b" use_theme_fonts="yes" el_class="ev_head"][vc_row_inner][vc_column_inner width="1/3″][vc_column_text]
Sue Helfrich
Allstate Insurance, Helfrich & Associates. Inc
p: 970-353-8572
e: suehelfrich@allstate.com
[/vc_column_text][/vc_column_inner][vc_column_inner width="1/3″][vc_column_text]
June Lemmings
June's Team@Keller Williams Realty Partners
p: 970-388-3692
e: June@JunesTeam.com
[/vc_column_text][/vc_column_inner][vc_column_inner width="1/3″][vc_column_text]
Teri Segelke
J&T Country Feeds
p: 970-378-0240
e: jtfeeds@gmail.com
[/vc_column_text][/vc_column_inner][/vc_row_inner][vc_row_inner][vc_column_inner width="1/3″][vc_column_text]
Verniece Thomas
: Park Avenue Realty Co, LLC | United Way of Weld County |
Women2Women
p: 970-304-6171
e: verniece@unitedway-weld.org
[/vc_column_text][/vc_column_inner][vc_column_inner width="1/3″][vc_column_text]
Linda Winter
Accessories with a Flair…& Hair
p: 970-351-6448
e: lindaw.accessorieswithaflair@gmail.com
[/vc_column_text][/vc_column_inner][vc_column_inner width="1/3″][/vc_column_inner][/vc_row_inner][/vc_column][/vc_row][vc_row][vc_column][vc_custom_heading text="Registration Information:" font_container="tag:h2|text_align:left|color:%23d1345b" use_theme_fonts="yes" el_class="ev_head"][vc_column_text]Your Cost: Just $27 when pre-paid by 5 p.m. Wednesday, November 25th – when registration will close or when our seats are maxed-out. Seating is limited due to COVID social distancing restrictions. Sign-up below to pay online with PayPal / credit card, or you can mail or drop off your check made out to either: Northern Colorado Women in Business or Kristi's Kreations, LLC to: 4113 W. 16th St. Rd., Greeley, CO 80634 before the 25th. If no one is home just tuck your payment envelope in the flower can on the inside of the front door. All checks are held and deposited on the day of our Workshop.[/vc_column_text][vc_custom_heading text="Workshop Day Wednesday, December 2nd, 2020 Information:" font_container="tag:h2|text_align:left|color:%23d1345b" use_theme_fonts="yes" el_class="ev_head"][vc_row_inner css=".vc_custom_1554421664658{margin-left: 0px !important;}"][vc_column_inner width="1/4″][vc_column_text]Set-up DIVAs:
Catering:
Check-in Hostesses:
Sanitizers:
Greeter:
Food Servers:
Beverage Servers:
Clean-up DIVAS:[/vc_column_text][/vc_column_inner][vc_column_inner width="3/4″][vc_column_text]4 p.m. Tu., 12/1/20: Celeste Ewert, Envision; Rose Esparza, Rose Professional Massage Therapy, Kristi Helzer, NorCoWIB need 2 more
Aimee Hutson, Aunt Helen's Coffee House & Catering
Kelly Jackson, Aims Foundation; Danita Nixon, Senior Living Advisors of Colorado
Alexa Hepler, Commercial Interiors by JOF; Alisa Anderson, Home Team Lending
Megan Slusser, Greeley Village
Celeste Ewert, Envision; Karrie Grizzell, June's Team
Elizabeth Mahoney, Complete Professional Development; Teri Segelke, J&T Feeds
Alexa Hepler, Commercial Interiors by JOF; Sue Helfrich, Allstate Insurance – Helfrich & Associates; Barb Solivais, Litl' Bit Bar & Grill; need 3 more[/vc_column_text][/vc_column_inner][/vc_row_inner][vc_row_inner css=".vc_custom_1554421691023{margin-left: 0px !important;}"][vc_column_inner width="1/4″][vc_column_text]Sister-to-Sister/Pay it Forward:[/vc_column_text][/vc_column_inner][vc_column_inner width="3/4″][vc_column_text]Will be coordinated by: NorCoWIB to benefit The Whispering Hearts Therapy Mini Horses & Donkeys! They are changing the world one heart at a time with Grace, Kindness and Gentleness through animal-assisted services! You may donate $5 with your business card to lend a hand with the care needs of these precious little creatures. www.whisperingheartstherapy.com [/vc_column_text][/vc_column_inner][/vc_row_inner][/vc_column][/vc_row]