Networking for Success
April 6, 2022 @ 8:00 am

-

10:00 am

$33.00
[vc_row][vc_column][vc_custom_heading text="Join us to absorb some fabulous NETWORKING tools and tips from two of NorCoWIB's most talented NETWORKING Divas!" use_theme_fonts="yes" el_class="ev_head"][vc_column_text]
WORKshop Details
Don't miss this April NorCoWIB Workshop!  It's time to fine-tune your networking skills.
Area Chambers work with every type of local business. They are masters at making every member-investor feel special and valued. They get to know the person and their business.
Bring your business cards and wear you company name badge or branded logo clothing. You will leave knowing the Top 10 Networking Tips for a Successful Business.
Having a plan and strategy every time you get the opportunity to network will help you maximize your experience and help make YOU more memorable to the people you are mixing with at various events.
Dixie Daly will share some key elements to support you & your business to fire you up to soar toward your next level of success.
Misty will provide tips to guide you through the Dos (and Don'ts) of impactful networking for any/every occasion so people will seek you out as a networking model.[/vc_column_text][vc_column_text]
Dixie Daly has Amazing Friendships
The best networkers don't just have amazing businesses and careers, they have amazing friendships and are always at the front of the line for new opportunities. Learn how effective business networking links together individuals, through trust and relationship building.
Misty Dockins Promotes Other's Businesses
Networking face-to-face is one of the most important ways to share not only your business, but it's also the best way to learn and build a relationship with another business professional. A Strategy- become a walking, talking advertisement – promoting one another's businesses. The more you know about someone's business the better the referrals you can provide.[/vc_column_text][vc_column_text]
During this WORKshop you will learn how to…
Keep Your Business in the Know through NetWORKing
Show-up – so together we can review the most professional tools to impact your networking from your business card to your name badge.
Be known as a powerful resource to those in business – and be YOU-centered. Figure out how you can be a "go-to person" to help other businesses!
[/vc_column_text][vc_column_text][/vc_column_text][vc_empty_space][/vc_column][/vc_row][vc_row][vc_column][vc_custom_heading text="Meet Our Lovely Panelists" font_container="tag:h2|text_align:center" use_theme_fonts="yes" el_class="ev_head"][vc_column_text]
Click on each name below to display their bios
[/vc_column_text][vc_tta_accordion style="modern" shape="square" active_section="52″ no_fill="true" collapsible_all="true"][vc_tta_section title="Dixie Daly" tab_id="1554419343541-1e346f7c-5d0a3bfc-f397″][vc_custom_heading text="Meet Dixie Daly, Loveland Chamber of Commerce-Business/Membership Director – Entrepreneur, Speaker, Inventor, and Author" use_theme_fonts="yes" el_class="ev_head"][vc_column_text]
Dixie creates and organizes numerous groups and events with the Chamber and shares her expertise in networking, fundraising and sponsorships.
With over 35 years of networking experience, she truly enjoys mentoring, inspiring and encouraging other entrepreneurs to pursue their dreams and reach their goals. She considers herself to be a fundraising expert and has received top sales awards with companies like Time Warner, Reader's Digest and the Colorado Rockies baseball team.
Throughout her years as an entrepreneur, she's received numerous awards including eWomen Network's International Business Match-Maker, BizWest Women of Distinction, Colorado Women of Influence Vision Award and Inspirational Award, Loveland Chamber of Commerce Outstanding Achievement award, plus she is an award-winning poet.
Dixie loves being a part of studio audiences on TV shows; it's fun and energizing! She's been in the audience of Oprah, Ellen DeGeneres, Dancing with the Stars, American Idol, Jay Leno, and The Price is Right, both here in Loveland and also in California.
She has a passion for creating and has appeared on Denver's ABC & NBC promoting Tickled Pink products she has developed from scratch; taking concept drawings, naming them and through the trademark process. Some Tickled Pink products she has she has created are: pink chocolate, a pet shampoo line, perfume, soaps, candles, and a clothing line.
Dixie enjoys photography and capturing special moments at events and in her personal life. She can also be found playing on a volleyball team with her daughter. She loves serving her community and currently is on the boards of Colorado Women of Influence and CREW Northern Colorado.
Dixie is an author who loves to write quotes and poetry and share them on social media to inspire others. She's created three greeting card lines which motivated her to share poetry with the world; she has launched four books on Amazon; and her newest is a journal titled 'A Conversation with my Soul.' found on Amazon and at Barnes & Noble in Loveland.
You can contact our speaker and learn more about her at:
Dixie Daly
Business/Membership Director
Loveland Chamber of Commerce
970.744-4792
Dixie@loveland.org
www.loveland.org
https://www.facebook.com/dixie.daly/[/vc_column_text][/vc_tta_section][vc_tta_section title="Misty Dockins" tab_id="1554419343579-0cd7b15b-57ab3bfc-f397″][vc_custom_heading text="Meet Misty Dockins, a native of Colorado who has lived in many cities and other countries. She is the Business Development Coordinator for the Greeley Area Chamber of Commerce" use_theme_fonts="yes" el_class="ev_head"][vc_column_text]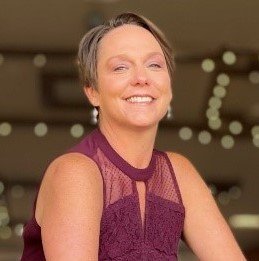 Misty has represented a wide variety of industries; the common thread has always been connecting people and networking.
She has been an integral member of the Chamber community for many years through her past employers and now she has found her perfect home after joining the Greeley Chamber TEAM officially in 2021.
Misty has been a leader in the Greeley community connecting and building relationships with everyone she has had the pleasure to collaborate with professionally. One of her proudest accomplishments in 2021:  when she connected 103 business investors in the NoCo community to a long-term relationship with the opportunities the Greeley Chamber can provide. She loves having the privilege of connecting people to one another.
Misty prides herself on being a positive force to encourage and support others, her warmth and smile are inviting and she always has time for others.
She has volunteered many hours with important philanthropic causes she supports including Junior Advocacy, Weld Food Bank, Greeley/Weld Habitat for Humanity, Carrie's Cause, and several others throughout the years. Misty is part of the Northern Colorado Women in Business Leadership Team.
She knows the importance of self-care and follows a daily workout and healthy eating plan that has her traveling around the country participating as a walker at many popular races. She's also an avid golfer who is always on the go!
Misty is excited about the next chapter she is opening up, after recently marrying the "Love of her Life, Cory, last month on a beach in Mexico. New beginnings are so exciting.
You can contact our speaker and learn more about her at:
Misty Dockins
Business Development Director
Greeley Area Chamber of Commerce
902 7th Ave. Greeley, CO 80631
(970) 352-3566
Misty@greeleychamber.com
www.greeleychamber.com/
https://www.facebook.com/misty.dockins.3[/vc_column_text][/vc_tta_section][/vc_tta_accordion][/vc_column][/vc_row][vc_row][vc_column][vc_custom_heading text="Registration Information:" font_container="tag:h2|text_align:left|color:%23d1345b" use_theme_fonts="yes" el_class="ev_head"][vc_column_text]Your Cost: Just $33 when pre-paid by  5 p.m. Wednesday, March 30th – when registration will close. NOTE: when all seats are filled Registration closes, often before the Last Wednesday of the month deadline.  Sign-up below to pay online with PayPal / credit card, or you can mail or drop off your check made out to either: Northern Colorado Women in Business or Kristi's Kreations, LLC to: 4113 W. 16th St. Rd., Greeley, CO 80634. If no one is home just tuck your payment envelope in the flower can on the inside of my front door. All checks are held and deposited the day of our Workshop.[/vc_column_text][vc_custom_heading text="Workshop Day Wednesday, April 6th, 2022 Information:" font_container="tag:h2|text_align:left|color:%23d1345b" use_theme_fonts="yes" el_class="ev_head"][vc_row_inner][vc_column_inner width="1/4″][vc_column_text]Venue & Catering:[/vc_column_text][/vc_column_inner][vc_column_inner width="3/4″][vc_column_text]Kimberly's Event Center Lounge,  Kimberly Ponce[/vc_column_text][/vc_column_inner][/vc_row_inner][vc_row_inner][vc_column_inner width="1/4″][vc_column_text]Set-up DIVAs:[/vc_column_text][/vc_column_inner][vc_column_inner width="3/4″][vc_column_text]4:30 p.m. Tuesday, April 5th  Rose Esparza, Rose's Professional Massage; Ami Schott, Pregnancy Resource Center[/vc_column_text][/vc_column_inner][/vc_row_inner][vc_row_inner][vc_column_inner width="1/4″][vc_column_text]Speaker's Gifts:[/vc_column_text][/vc_column_inner][vc_column_inner width="3/4″][vc_column_text]Jo Eakins, Leanna's Closet will provide Dixie's Speaker's Gift for the NorCoWIB Gift Bag and Irish Martin Danhoff, Life Care Center of Greeley will provide Misty's Speaker's Gift  for the NorCoWIB Gift Bag[/vc_column_text][/vc_column_inner][/vc_row_inner][vc_row_inner][vc_column_inner width="1/4″][vc_column_text]Check-in Hostesses:[/vc_column_text][/vc_column_inner][vc_column_inner width="3/4″][vc_column_text]Celeste Ewert, Envision & Jean Morrell, Morrell & Associates[/vc_column_text][/vc_column_inner][/vc_row_inner][vc_row_inner][vc_column_inner width="1/4″][vc_column_text]Greeter:[/vc_column_text][/vc_column_inner][vc_column_inner width="3/4″][vc_column_text]Sharon Eberhard, Life Stories[/vc_column_text][/vc_column_inner][/vc_row_inner][vc_row_inner][vc_column_inner width="1/4″][vc_column_text]Sanitizers:[/vc_column_text][/vc_column_inner][vc_column_inner width="3/4″][vc_column_text]CJ Weimer, Barcelona Clinical Spa & Kelly Jackson, Aims Foundation[/vc_column_text][/vc_column_inner][/vc_row_inner][vc_row_inner][vc_column_inner width="1/4″][vc_column_text]Clean-up DIVAS:[/vc_column_text][/vc_column_inner][vc_column_inner width="3/4″][vc_column_text]Elise Carver, Hope Lives; Cassidy Maine, Main Street Promotions; Betzy Valdez, Empowered Leader/Hispanic Women; Dr. Amy Mattox, Greeley Game Night @ Boomer House[/vc_column_text][/vc_column_inner][/vc_row_inner][vc_row_inner][vc_column_inner width="1/4″][vc_column_text]Sister-to-Sister/Pay it Forward:[/vc_column_text][/vc_column_inner][vc_column_inner width="3/4″][vc_column_text]Will be coordinated by: Elizabeth Barber, The Dream Team will coordinate our philanthropic effort this month to benefit Weld Women2Women and our collaborative Circle of Sisters Sponsorship![/vc_column_text][/vc_column_inner][/vc_row_inner][/vc_column][/vc_row]