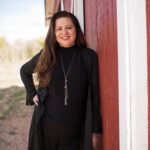 June Lemmings
Member since 5 months ago
About
Specialties
Seller's Agent
Relocation
SRES® CDPE CRS CMRS 5 Star Cert.
New Construction
Investment Properties
Awarded 5-Star Certification in 2023
Awarded Best of Greeley Realtor 2022
Awarded Best of Greeley Realtor/ Real Estate Team 2021 Awarded Best of Greeley Realtor/ Real Estate Team 2020 Top 100 agents in the Colorado region


I believe in going the extra mile for my clients to help them not only find the perfect home but to help them transition and thrive successfully in their community. Throughout my 20+ years working with buyers, sellers, and investors, I've gained the experience and knowledge to understand the unique challenges that can be presented with each client's unique real estate needs. Not only that, I'm highly proficient at understanding the current market and how to work with the fast-paced changes that are inevitable in real estate.

To become a top performer in the industry, I have jumped through many hoops and overcome many hurdles to go to bat for my clients. I am proud to have received many awards for the work I do in the community, but I am even more proud to have clients return to me because of the positive experience they had with me and my team. Serving the residents of Northern Colorado is an honor and my love for the community is continuously growing. Two of our greatest values at June's Team are to serve instead of sell and to never stop growing and striving to be the best. These are what sets us apart from other realtors and truly create a positive change in real estate.
Contact Info
4689 W 20th Street Unit C1

june@junesteam.com