Laying the Foundation to a FabYOUlous YEAR! It's Time for a Personal New Year's REVOLUTION
January 5, 2022 @ 8:00 am

-

10:00 am

$27.00 – $33.00
[vc_row][vc_column][vc_custom_heading text="Participants will enjoy an energizing presentation that provides not only inspiration, but also concrete steps for implementation to kick-off a great 2022!" font_container="tag:h3|text_align:left|color:%23000000″ use_theme_fonts="yes" el_class="ev_head"][vc_custom_heading text="Speaker: Melissa Venable, Coach, Author, Speaker FabYOUlous Life – Ditch the Drab and Find YOUR Fab!" use_theme_fonts="yes" el_class="ev_head"][vc_column_text]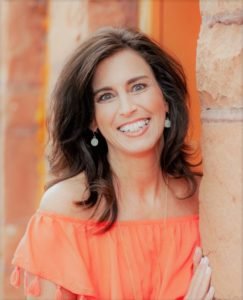 Having escaped an emotionally (& sometimes physically) abusive marriage plus battling some life threatening health challenges – Melissa now delivers HOPE and Empowerment to women to re-ignite your innate FabYOUlousness!
She is an a great example for all of us when battling to overcome challenges and come out on top.
Her book is being enjoyed by our under 49-year-old members – passing around month-to-month in our book club. It's a workbook that is impacting our TRIBE!
Her website, like her books, is packed with great useful tools. I can hardly wait for you all to get to meet her and soak in her energy and wisdom!
Participants will walk away with a solid foundation upon which to build their most FabYOUlous year and strategies for bringing their dreams to life.[/vc_column_text][vc_empty_space][vc_column_text]
During this WORKshop you will capture…
Techniques for creating a FabYOUlous vision for 2022 and strategies for living into that vision.
Why we were all born with an inner FabYOUlousness that is all our own. Once we discover (or rediscover) it, it will serve as our North Star and point the way to your most FabYOUlous life.
How to attract what is meant for you!
[/vc_column_text][vc_custom_heading text="Meet Melissa Venable" use_theme_fonts="yes" el_class="ev_head"][vc_column_text]From trainwreck to trainer, author Melissa Venable knows what it's like to feel lost within your own life. After rebuilding her life from rock-bottom, Melissa has gained the wisdom and expertise to guide you on your own journey back to yourself.
Now, as a life coach, author, speaker and trainer, Melissa takes the knowledge and practical wisdom that she has gained and uses it to help other women to "ditch the drab and find their FAB."
Additional info I asked Melissa to share with YOU:
"I'm a bonafide 'BoyMom' with two incredible, young-adult sons.
I live in Fort Collins with my amazing hubby and three sassy cats.
I have terrible taste in music (I love 80's hair metal and I like it loud), I have an addiction to buying craft supplies and a fantasy desire to play shortstop for the New York Yankees!"
i have asked Melissa to bring books to sell, plus promote any of her upcoming Classes / Workshops.
You can contact Melissa at:
Coach, Author, Speaker FabYOUlousLife.com
(970) 218-8109
www.FabyoulousLife.com
www.Facebook.com/FabYOUlousLife
www.Instagram.com/FabYOUlous_Life
www.Pinterest.com/FabYOUlousLife
www.Twitter.com/FabYOUlousLife
#FindingFabYOU #fabYOUlousLife #SelfHelpwithSass[/vc_column_text][vc_empty_space][/vc_column][/vc_row][vc_row][vc_column][vc_custom_heading text="Registration Information:" font_container="tag:h2|text_align:left|color:%23d1345b" use_theme_fonts="yes" el_class="ev_head"][vc_column_text]Your Workshop Cost: Just $27 when pre-paid by 5 p.m. Friday, December 17th. After 5pm, prices will increase to $33. Northern Colorado Women in Business functions on a pre-paid registration format – your payment is due one week prior to our Workshop, which is when registration will close…or when our seats are maxed out. Seating is limited in this beautiful venue, so please get registered ASAP. Sign-up using the link to pay online with PayPal / credit card, or you can mail or drop off your cash or check made out to either: Northern Colorado Women in Business or Kristi's Kreations, LLC to: 4113 W. 16th St. Rd., Greeley, CO 80634 before the 17th to get the current price. With the hectic holiday season – don't delay, get your payment in ASAP. The cost increases on 12/18/21. If no one is home just tuck your payment envelope in the flower can on the inside of the front door. All checks are held and deposited on the day of our Workshop.[/vc_column_text][vc_custom_heading text="Workshop Day Wednesday, January 5th, 2022 Information:" font_container="tag:h2|text_align:left|color:%23d1345b" use_theme_fonts="yes" el_class="ev_head"][vc_row_inner css=".vc_custom_1554421664658{margin-left: 0px !important;}"][vc_column_inner width="1/4″][vc_column_text]Catering:
[/vc_column_text][/vc_column_inner][vc_column_inner width="3/4″][vc_column_text]Anna Green and the Greeley Country Club Chef
[/vc_column_text][/vc_column_inner][/vc_row_inner][vc_row_inner css=".vc_custom_1554421664658{margin-left: 0px !important;}"][vc_column_inner width="1/4″][vc_column_text]Set-up Divas:
[/vc_column_text][/vc_column_inner][vc_column_inner width="3/4″][vc_column_text]Kelly Zeillmann, Aims Foundation; Alexa Hepler, Interiors by JOF  (set-up is 4:30 p.m. Tuesday, Jan 4th)[/vc_column_text][/vc_column_inner][/vc_row_inner][vc_row_inner css=".vc_custom_1554421664658{margin-left: 0px !important;}"][vc_column_inner width="1/4″][vc_column_text]Check-in Hostesses:
[/vc_column_text][/vc_column_inner][vc_column_inner width="3/4″][vc_column_text]Kelly Jackson, Aims Foundation; Celeste Ewert, Envision
[/vc_column_text][/vc_column_inner][/vc_row_inner][vc_row_inner css=".vc_custom_1554421664658{margin-left: 0px !important;}"][vc_column_inner width="1/4″][vc_column_text]Greeter:
[/vc_column_text][/vc_column_inner][vc_column_inner width="3/4″][vc_column_text]Ami Schott, The Resource Center for Pregnancy & Personal Health
[/vc_column_text][/vc_column_inner][/vc_row_inner][vc_row_inner css=".vc_custom_1554421664658{margin-left: 0px !important;}"][vc_column_inner width="1/4″][vc_column_text]Sanitizers:
[/vc_column_text][/vc_column_inner][vc_column_inner width="3/4″][vc_column_text]Debbie Waines, Certified Life Coach / John Elway Dealerships; Kelley Zeillmann, Aims  Foundation
[/vc_column_text][/vc_column_inner][/vc_row_inner][vc_row_inner css=".vc_custom_1554421664658{margin-left: 0px !important;}"][vc_column_inner width="1/4″][vc_column_text]Clean-up Divas:
[/vc_column_text][/vc_column_inner][vc_column_inner width="3/4″][vc_column_text]Jessica Standiferd, Connections for Independent Living; Terri Aden, OsteoStrong Greeley; Jaymi Nickell, State Farm; Lisa Shelley, Charley & Company Market / 100 Women Who Care
[/vc_column_text][/vc_column_inner][/vc_row_inner][vc_row_inner css=".vc_custom_1554421691023{margin-left: 0px !important;}"][vc_column_inner width="1/4″][vc_column_text]Sister-to-Sister/Pay it Forward:[/vc_column_text][/vc_column_inner][vc_column_inner width="3/4″][vc_column_text]Margie Martinez, United Way of Weld County/ Kiwanis will coordinate our philanthropic giving to benefit – The Resource Center for Pregnancy & Personal Health. The Center is a community-funded medical center specializing in confidential pregnancy and STD support where nurses and trained advocates provide a holistic approach caring about physical, mental, emotional, spiritual and financial needs for girls and women facing an unplanned pregnancy. You'll get free accurate medical information to make the best decision for your life circumstances.[/vc_column_text][/vc_column_inner][/vc_row_inner][/vc_column][/vc_row]