Overcoming Burnout: Self-care is Preventative Care!
May 3 @ 7:45 am

-

10:00 am

$38.00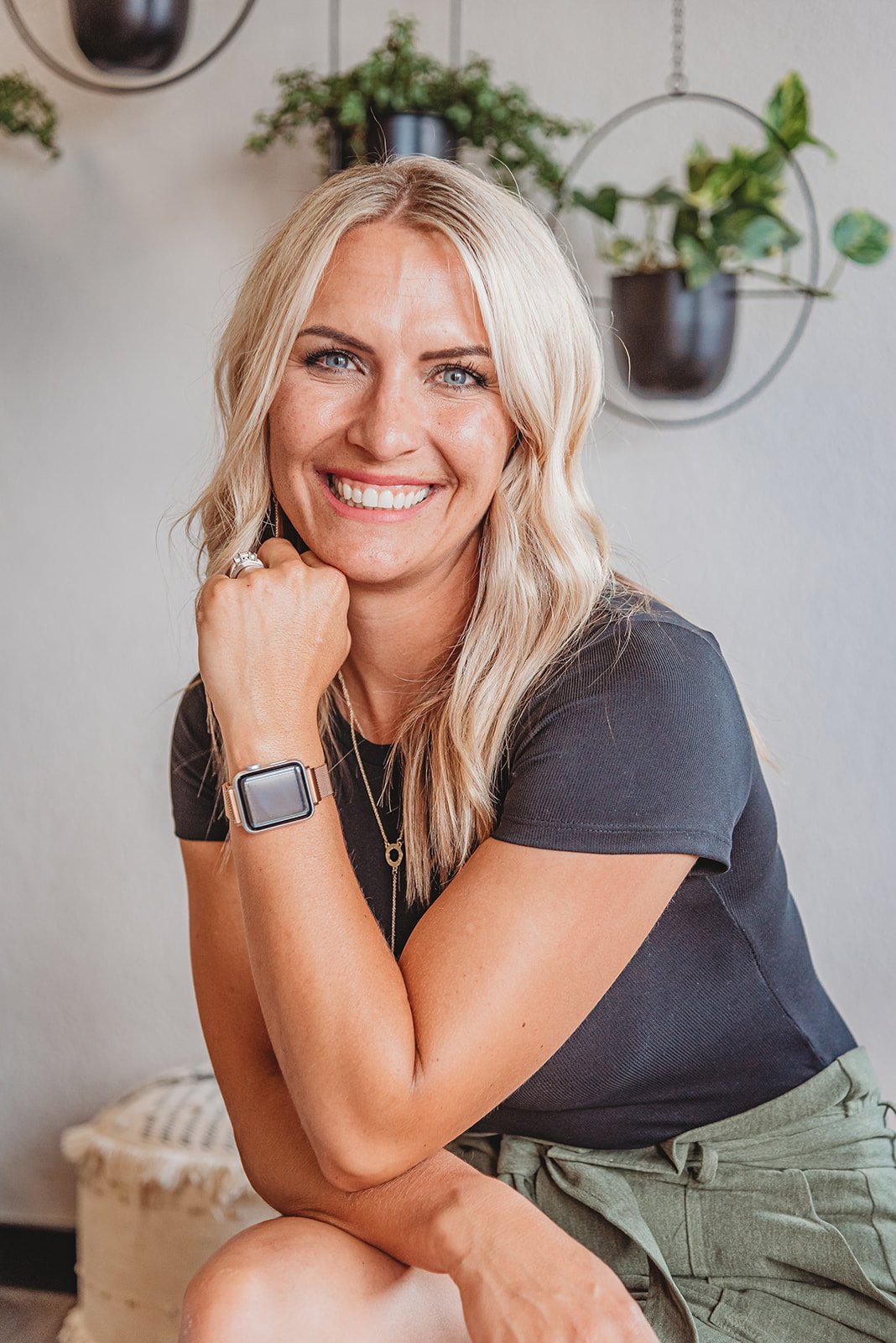 Join Becky Lauridsen, a Licensed Professional Counselor and the founder of IOME, as she walks you through recognizing the signs of burnout versus stress. Becky will then give tangible tools to help either overcome burnout or prevent burnout with valuable lessons in self-care. Each of you will also receive her Self-Care Worksheet to hold you accountable to creating guilt free self-care.
Speaker name: Becky Lauriden, IOME, Licensed Professional Counselor, Founder of I Owe Me, Certified Enneagram Coach, and Trained EMDR Therapist
Website: becky@iowemenow.com
Email: www.IOweMeNow.com
LinkedIn: https://www.linkedin.com/in/iowemenow/
Phone: 970-658-5598
Facebook page: https://www.facebook.com/iowemenow 
Instagram: https://www.instagram.com/iowemenow/
Physical Address: 1180 Main St Unit 2 Windsor, CO 80550
Our mission at IOME is to create preventative mental wellness support services by focusing on the mind, body, and soul for individuals, employers and the community.
IOME is thrilled to now have three locations, in Fort Collins, Eaton, and now Windsor! IOME, A Mental Wellness Place will be providing counseling for children, teens, adults, couples, families, EMDR, and enneagram coaching support.
IOME believes in disrupting the traditional mental health scene by taking a preventative and holistic approach. Our space is inviting, friendly, comfortable, and cozy.
An infrared sauna will also be available in both the Windsor and Eaton space to encourage a holistic healing journey for all of our clients and our community. You'll have the opportunity to work with one of our counselors in a therapy or coaching session followed with a 30 minute detox in the infrared sauna.
There are many benefits an infrared sauna can support with; detoxifying, pain reduction, better sleep, weight loss, increased immunity, and lessen chronic health conditions such as high blood pressure.
As the Founder of IOME, I am absolutely honored to offer these services to the Windsor/Greeley/Evans and surrounding Northern Colorado residents.
And remember, "You deserve the best because your loved ones deserve the best of you, not what's left of you." – Becky Lauridsen
Three key points our participants will gain and take away following this workshop are…
The ability to recognize the difference between stress and burnout
The difference between self-care and self-indulgence
A completed Self-Care Worksheet provided by IOME
Meet Becky:
Becky Lauridsen is a Licensed Professional Counselor and the proud founder of IOME. It's an I Owe Me instead of an I Owe You offering Guilt-Free Self-Care by first providing quality mental wellness and then also partnering with local businesses to offer discounted self-care services and products to individuals, groups, and employers.
Through our Mental Wellness Program, IOME is one of the first to take a preventative approach to our mental health and wellness by providing onsite/virtual mental wellness services directly to places of employment. This approach has proven to increase overall mental health awareness and decrease the stigma by providing simple, comprehensive, and convenient access to services.
Becky is the proud wife to her cowboy husband, Tyler, and mother to two beautiful girls, Bryer and Brystol. Becky and her family live on a little ranch in Nunn, CO with their 4 horses, a 33-year-old donkey, and a mini potbelly pig named Chris P Bacon.
She believes that similar to our physical health, we can take a preventative approach to our mental health too. Remember her favorite saying: "You deserve the best because your loved ones deserve the best of you, not what's left of you." – Becky.
Location:  Macy Funeral Home, 6521 W. 20th St., Greeley, CO  80634
Catering: Aimee Hutson, Aunt Helen's Coffee House & Catering
Set-up DIVAS 4-5 p.m. Tuesday, Alexa Hepler, Commercial Interiors by JOF; Barb Solivais, Lit'l Bit Bar & Grill; Margie Martinez, UWWC/Kiwanis/Rodeo Queens
Check-in Hostesses: Flo Mikkelson, 50AndBetterTravel.com / RSVP; Alexandra Hollen, Front Range Roofing Systems
Greeter: Verniece Thomas, Life Stories Child & Family Advocacy
Speaker's Gift: Pam Groeger, Five Rings Financial/Medicare
7th Inning Stretch: Kate Howell, RE/MAX Alliance
Clean-up DIVAS: Chris McDermott, Habitat for Humanity; Patricia Sorbo, Weld Family Clinic of Chiropractic; Jaymi Nickell, Academy of Las Animas Online/State Farm; Alexa Hepler, Commercial Interiors by JOF
 Sister-to-Sister Pay-it-Forward:  NorCoWIB Night @ UNC vs. CU Women's Volleyball  on Th., 8/31 warm-ups start 5:15, game time 6 p.m. This effort will be coordinated by Sharon Eberhard, Life Stories Child & Family Advocacy. The money will help us PACK the Bank of Colorado Arena, capacity 2,992!  If we exceed $100 we can buy 20+ tickets for just $5 each! If there are 5 in your family, paperclip $25 to your business card.
$90 Individual season tickets ($6/game) / $99 courtside chair season tickets ($6.60/game)
Single game tickets $12 adult / $5 youth / UNC & Aims students attend for FREE!!
I suggest ALL our Sister-to-Sister $$s go to ticket sales this month to help get as many tickets as possible for the Thursday, 8/31 NorCoWIB night at BEARS Volleyball! Bring your family and co-workers! Our ENERGY will help these talented athletes CRUSH CU!!
Do you know a business that would like to buy a Group Pack for 20+ people = $100+, making tickets $5 each. Let us know. 
 The Volleyball Team's goal is to sell 10 Family Packs by May 1st @ $150 each This includes a free UNC VB T-shirt, along with 2 adult & 2 youth (13 & younger) tickets, to all 15 Home games (Team warm-ups are @ 5:15 / game starts @ 6pm) from Fri, 8/25 through Sat, 11/18). Gosh, that totals 60 tickets @ just $2.50/seat!! The Helzers have ours!! Who wants to buy theirs NOW? Think of the fun we will have!
You can buy tickets and use them as client gifts, rewards for your employees who are achieving their goals, birthday gifts, tuck a couple with your business card at networking events, or into a thank you note for a referral, etc. AND they can be a promotional/Advertising write-off for your business!!