What's Going on in Greeley?
April 3, 2019 @ 8:00 am

-

10:00 am

$27.00
[vc_row][vc_column][vc_custom_heading text="Speaker: John Gates, Mayor of Greeley" use_theme_fonts="yes" el_class="ev_head"][vc_column_text]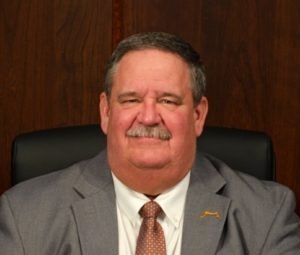 Greeley Mayor, John Gates, will be joining us and providing an overview of many different topics covering what is going on now in the City of Greeley and what we have to look forward to in the future.
[/vc_column_text][vc_empty_space][vc_column_text]
During this WORKshop you will learn…
About the investment in the City's public safety and quality of life initiatives and where the money has been and will be spent.
What Greeley is doing to address growth.
Greeley city leadership position transitions and open city council seats.
[/vc_column_text][vc_custom_heading text="Meet John Gates: Mayor of Greeley" font_container="tag:h2|text_align:left|color:%23d1345b" use_theme_fonts="yes" el_class="ev_head"][vc_column_text]John Gates is a Greeley native.  He spent 25 years with the Greeley Police Department, retiring in 2003 as a police sergeant. After retirement, he accepted a position as Chief of Safety and Security for Greeley-Evans School District 6, a position that he still holds. John earned an Associate of Arts degree from Aims Community College and is a graduate of the Southern Police Institute's Administrative Officers Course at the University of Louisville in Louisville, Kentucky.
John was elected to the Greeley City Council in 2009 and re-elected in 2013.  He served all eight years on the city council as Mayor Pro-Tem. In 2017, John ran for Mayor of Greeley and was elected with 84% of the vote. On November 21, 2017, John was sworn in as Greeley's 49th Mayor.
Much of John's adult life has been devoted to serving the community by volunteering on various boards and committees as a way to give back to the city that he loves. He currently serves on the board of directors for the Greeley Chamber of Commerce, Youth and Family Connections, Upstate Colorado Economic Development and is a member of the Weld County Child Fatality Review Committee. His past board affiliations have included the Greeley Stampede, the Boys and Girls Clubs of Weld County, the Island Grove Treatment Center, Suicide Education Support Services, the Homeless Blue Ribbon Committee, Weld Project Connect and the American Cancer Society's Cattlebaron's Ball, to name a few.
John has been recognized as the Citizen of the Year by both the Greeley Area Realtor's Association and Youth and Family Connections. He recently received the Spirit of Advocacy award from the Sexual Assault Victim Advocate Center.
John is married to Patty and has two step-sons, Jared and Zach St. Aubyn, and five grandchildren. John says, "Basically, I'm just a real normal guy who happens to be the mayor.  I love to ride my Harley Davidson and I have been to the Sturgis rally for 12 straight years."
Connect with John – 
Facebook – https://www.facebook.com/gatesforgreeley/ or  https://www.facebook.com/john.gates.581
Twitter – https://twitter.com/gatesforgreeley
Instagram – https://www.instagram.com/gatesforgreeley/
City of Greeley Website:  greeleygov.com
Office of Safety and Security
Greeley-Evans School District 6 Office – (970) 348-7777[/vc_column_text][/vc_column][/vc_row][vc_row][vc_column][vc_custom_heading text="Registration Information:" font_container="tag:h2|text_align:left|color:%23d1345b" use_theme_fonts="yes" el_class="ev_head"][vc_column_text]Your Cost: Just $27 when pre-paid by  5 p.m. Wednesday, March 27th – when registration will close. Sign-up below to pay online with PayPal / credit card, or you can mail or drop off your check made out to either: Northern Colorado Women in Business or Kristi's Kreations, LLC to: 4113 W. 16th St. Rd., Greeley, CO 80634. If no one is home just tuck your payment envelope in the flower can on the inside of my front door. All checks are held and deposited the day of our Workshop.[/vc_column_text][vc_custom_heading text="Workshop Day Wednesday, March 6th Information:" font_container="tag:h2|text_align:left|color:%23d1345b" use_theme_fonts="yes" el_class="ev_head"][vc_row_inner][vc_column_inner width="1/4″][vc_column_text]Catering:
Check-in Hostesses:
Greeter:
Clean-up DIVAS:[/vc_column_text][/vc_column_inner][vc_column_inner width="3/4″][vc_column_text]Greeley Country Club
Kelly Jackson, Aims Community College; & Kate Howell, Realty One Group Four Points
Rose Esparza, Rose's Professional Massage Therapy
Pam Groeger, Five Rings Financial; Anisha Gutierrez, Weld Family Clinic of Chiropractic; Betzy Valdez, Accentus Translations & B Empowered; Megan Slusser, Meadowview Assisted Living[/vc_column_text][/vc_column_inner][/vc_row_inner][vc_row_inner][vc_column_inner width="1/4″][vc_column_text]Sister-to-Sister/Pay it Forward:[/vc_column_text][/vc_column_inner][vc_column_inner width="3/4″][vc_column_text]Irish Martin Danhoff, Fairacres Manor, will coordinate our philanthropic effort to benefit Weld Women2Women, which provides a one-time "hand-up" financial assistance to women in crisis who have been referred to W2W by their partner nonprofit agencies.[/vc_column_text][/vc_column_inner][/vc_row_inner][/vc_column][/vc_row]