Using Yoga to Connect the Mind, Body and Spirit to Your Daily Routine to Help Manage Stress
June 5, 2019 @ 8:00 am

-

10:00 am

$27.00
[vc_row][vc_column][vc_custom_heading text="Speaker: Stephanie Flanders Martin, Tree of Life Yoga" use_theme_fonts="yes" el_class="ev_head"][vc_column_text]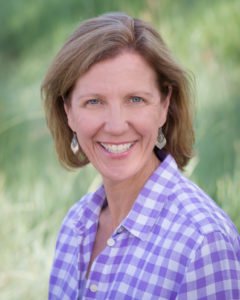 Stephanie is a Registered Yoga Teacher (RYT-200). In addition to her 200-hour training, Stephanie also has certifications in Restorative Yoga, Office Yoga, RAD Yoga, MyoFacial Techniques and Yin Yoga. She is studying toward her 500-hour certification in Tiffany Cruikshanks' Yoga Medicine Program.[/vc_column_text][vc_empty_space][vc_column_text]
During this WORKshop you will learn…
how stress can affect your body both the short term and the long-term impact. This interactive presentation, will help YOU learn more about Yoga. Breath and meditation, can be used as tools to help manage stress, slow down the mind and reconnect to our inner spirit.
After a brief introduction to these concepts, Stephanie will lead the group in a short yoga practice, designed for all levels of yogis from beginners to advanced, done in the comfort of your regular daily attire. You will leave ready to start your day-refreshed and relaxed.
At our Tree of Life Yoga Studio, Stephanie and her business partner Jennifer, offer:
Yoga Infused Barre Classes
a variety of Yoga classes
monthly special workshops
retreats and
our special Root to Rise classes-co created with Robin Macintyre.
In addition to our classes, we have a small retail center where we offer MyoFacial tools, meditation chocolates, recorded guided meditations and much more.
This Workshop will help you learn…
The power of using our breath to slow our thoughts.
A gentle yoga practice, designed for all levels that can be done throughout your busy day.
How a few moments of meditation can act as a reset button.
[/vc_column_text][vc_custom_heading text="Meet Stephanie Flanders Martin: Owner/Partner of Tree of Life Yoga Studio" font_container="tag:h2|text_align:left|color:%23d1345b" use_theme_fonts="yes" el_class="ev_head"][vc_column_text]Stephanie Flanders Martin, is an Owner/Partner of Tree of Life Yoga Studio in Greeley and Office Yoga Colorado with her friend Jennifer Maddox. She loves to teach Office Yoga, where she can share the benefits of a regular yoga practice designed for all levels of yogis, from beginners to more experienced, to busy entrepreneurs and company staff in a 30 min practice.
This might be something you would like to gift your employees or suggest to your boss as a team-building activity. We all face a variety of challenges that add stress to our lives. Figuring out techniques to help manage those challenges can only improve our productivity in the workplace (and at home!).
Before moving into the health and wellness field Flanders-Martin had a proven track record of 30 years in management and leadership, honed by working in a variety of positions from Store Manager to Vice President of Business Services.
In addition to her degrees, she holds several certifications: Health Coaching Certificate, Master Workplace Wellness Ambassador, and Stress Management Certification from world-renowned expert Brian Luke Seaward.
When not working, Stephanie, and her husband Marcus, enjoy traveling to explore the world. They enjoy time with their two Labradoodles – Mozart and Paddington Bear, and visiting their children and grandchildren.
You can contact our speaker and learn more about her and her services at:
3705 W. 12th St., Downstairs
Greeley CO 80634
503-523-8061
[/vc_column_text][/vc_column][/vc_row][vc_row][vc_column][vc_custom_heading text="Registration Information:" font_container="tag:h2|text_align:left|color:%23d1345b" use_theme_fonts="yes" el_class="ev_head"][vc_column_text]Your Cost: Just $27 when pre-paid by  5 p.m. Wednesday, May 29th  – when registration will close. Sign-up below to pay online with PayPal / credit card, or you can mail or drop off your check made out to either: Northern Colorado Women in Business or Kristi's Kreations, LLC to: 4113 W. 16th St. Rd., Greeley, CO 80634. If no one is home just tuck your payment envelope in the flower can on the inside of my front door. All checks are held and deposited the day of our Workshop.[/vc_column_text][vc_custom_heading text="Workshop Day Wednesday, June 5th Information:" font_container="tag:h2|text_align:left|color:%23d1345b" use_theme_fonts="yes" el_class="ev_head"][vc_row_inner][vc_column_inner width="1/4″][vc_column_text]Catering:
Check-in Hostesses:
Greeter:
Clean-up DIVAS:[/vc_column_text][/vc_column_inner][vc_column_inner width="3/4″][vc_column_text]Kristin Kling, Fireside Café & Catering
Barbara Solivais, Lit'l Bit Bar & Grill & Robin McIntire, Training With Passion
Debby Baker, Community Grief Center + Weld County Royalty
Anisha Gutierrez, Weld Family Clinic of Chiropractic, Linda Moore, Doggie Dental; Chelsie Beller, East Colorado SBDC & BIZ Hub; [/vc_column_text][/vc_column_inner][/vc_row_inner][vc_row_inner][vc_column_inner width="1/4″][vc_column_text]Sister-to-Sister/Pay it Forward:[/vc_column_text][/vc_column_inner][vc_column_inner width="3/4″][vc_column_text]Will be coordinated by: June Lemmings, June's Team Keller Williams to benefit 60+ RIDE, Senior Resource Services and the wonderful transportation and companionship programs they provide to older adults.[/vc_column_text][/vc_column_inner][/vc_row_inner][/vc_column][/vc_row]